Between conducting market research and trying to bring your idea to market, it's also important not to overlook one beneficial ingredient for your startup success; it's location.
When considering where your startup should be located, you need to take into account;
Your proximity to your friends and family – you'll need their support to help you battle through the tough times.
How much the cost of living will be.
Your access to VC funding.
How healthy the startup scene is going to be.
How deep the local talent pool is.
Finally, what are the legal requirements for incorporating your business.
While the following list is in no particular order, here are 8 of the best states to start a startup based on their friendliness towards small business owners and the health of the local startup ecosystem.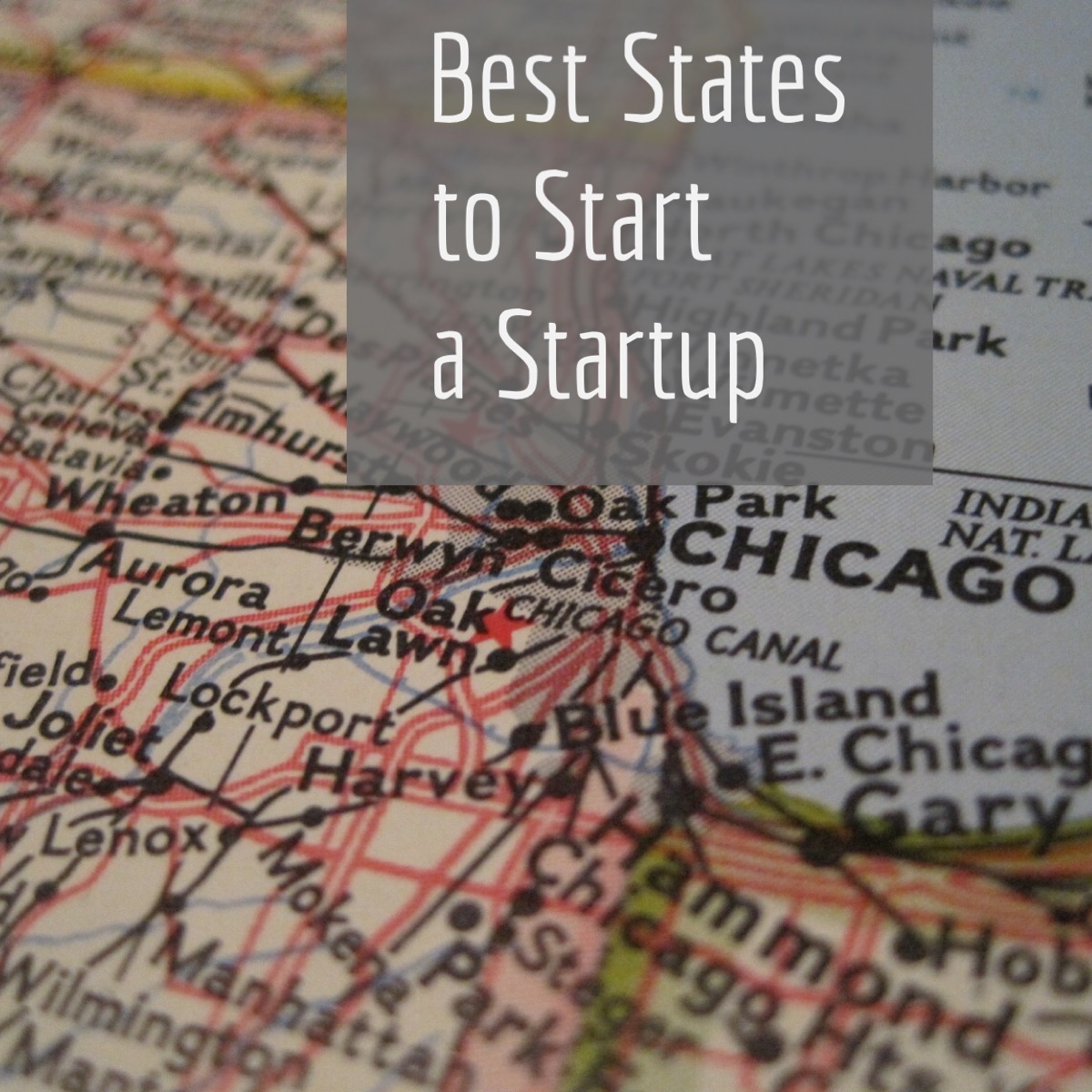 1. California
Overall, starting a small business in the Golden State can be an uphill battle. That's because there's tough competition and California isn't the most friendly for small business owners thanks to regulations and taxes. What California does bring to the table, however, is Silicon Valley. For startups, it's one of the best places in the world, especially if you're in the tech industry. Between having access to investors, partners, and a large talent pool, Cali is an appealing options for startups.
2. Texas
Based on information from Thumbtack, Texas is one of the friendliest states to launch a new business. In fact, the Lone Star scores "A's" across the board for ease of starting a business, regulations, health & safety, hiring, tax codes, licensing, and zoning. Cities like Austin and Dallas have become tops spots for startups in this state.
3. Louisiana
Right next door to Texas is the Pelican State which has been attracting entrepreneurs thanks to the state's generous help – reported to be approximately 40% of startup costs. Furthermore, the Kauffman Foundation has found that Louisiana is currently the 13th ranked state for entrepreneurial activity with an 89.2% opportunity for new entrepreneurs.
4. New Hampshire
New Hampshire is another state that extremely friendly for small business owners. Thumbtack has discovered that the Granite State is favorable when it comes to tax codes and licensing. As for tech startups, the state teamed up with industry leaders for the Live Free and Start's 1st Angel Investing in the Granite State conference. New Hampshire has many other "helps" for startups.
5. Colorado
With budding startups communities in Boulder and Denver, Colorado has become another popular state for startups. Fast Company has even found that the Centennial State is one of the top five states for entrepreneurial activity, as well as being home to the fifth amount of startups per million residents.
6. Virginia
The Old Dominion state is one of the leading states for friendless for small businesses. It's even scored an "A" in ease of hiring, regulations, health & safety, hiring, tax codes, and licensing. Even better, nearby Washington D.C. has the highest amount of startups per millions, along with the most Angellist startups and fundable investors per millions based on information found by Fast Company.
7. Montana
Big Sky Country present big opportunities for startups thanks to Bozeman becoming a popular startup city. Today, Montana has the highest percentage of of growth in startups per million residents, according to Fast Company.
8. Georgia
Georgia is considered one of the best states for launching a small business – mainly in part to it being fairly easy to start a business. Fast Company has also discovered that The Peach State also happens to have the third most fundable entrepreneurs per million residents in the country.
Many states have finally discovered that startups are the best for a fast track into the future for finance and bringing new blood to their area and beyond. Take a moment and read online about the benefits of any states that you are interested in incorporating or growing your business in. The variation of laws adapted to bring about and support new startup business and the ability and willingness to do so greatly varies across the U.S. Take a little time to discover which state is the best for your startup.