Everyone is talking about Meerkat, a new live-video streaming app that allows users to stream directly to Twitter and inform their followers while they're streaming. Celebrities like Nick Jonas are early adopters who quickly throw up their phone and show their fans what they're up to – like a cooking demo or a red carpet event. Businesses who figure out how to live stream pertinent information may find themselves gaining fans and an unexpected audience, grow their social, and make their team more accessible.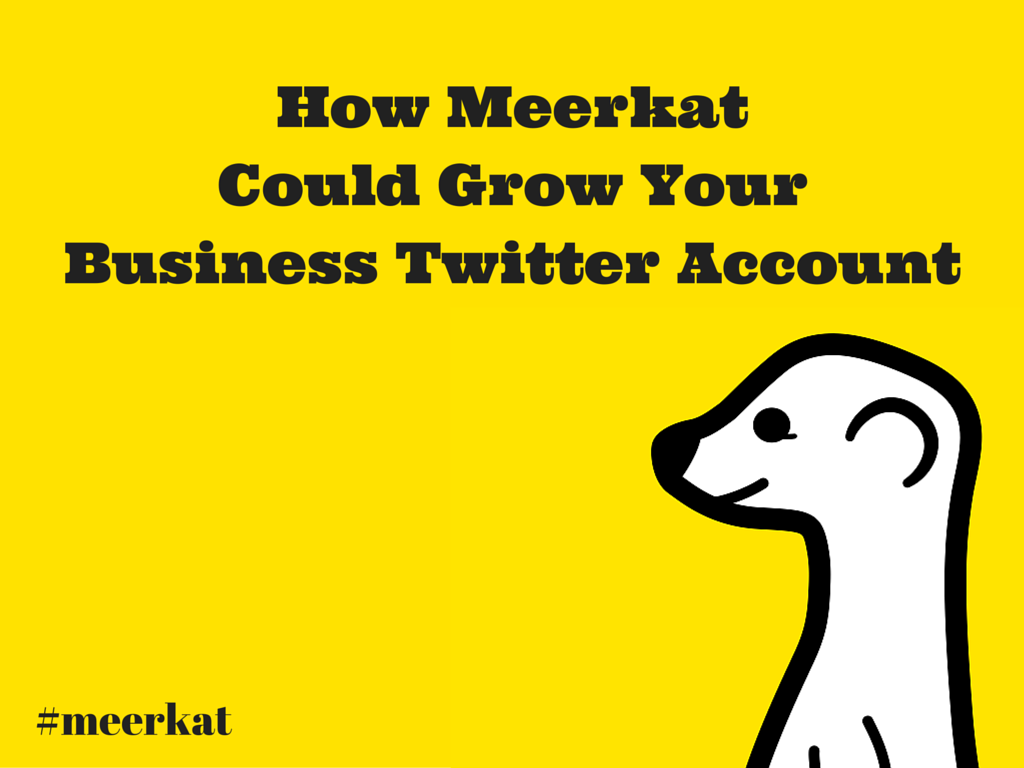 Mark Suster, serial entrepreneur and VC recently live streamed investment advice, "Ask a VC" and allowed twitter fans to tune in and ask him questions. When I logged in he had over 202 viewers who were retweeting and heavily engaging. This allows users to pop in using their phone rather than have to sit behind a PC. Rather than the traditional "webinar" which requires a lot of buy-in, users to be at their desk waiting, and possibly forgetting, Meerkat allows users to be mobile and pop in as it happens after a push notification.
Live-streaming can allow companies to make announcements and inform their fans in a quick and easy way. C-Levels can be on the go and share interesting and inspiring information. Social media directors can start live-streaming events, announcements, and even panels that their executives are speaking on.
Small businesses have an even bigger advantage. Restaurant owners can show how to make certain dishes at optimal times – in the kitchen segments that will gain the attention of foodies. Apparel stores can announce when a new shipment has come in and show some of the new designs and styles available immediately. Clothing boutiques could even – with a customer's consent – show a fashionista trying on new styles and get audience engagement asking if it looks good or not.
Important tips to remember if you decide to live stream for your business:
Let your Twitter followers know in advance when you might be live streaming if its a planned event. Allow them to engage with you prior to the event by submitting questions.
If it's an office environment, take an hour or two one day and find the optimal lighting conditions and set-up so everything looks just right on the days you stream.
Remember to continue talking while streaming and showing your viewers whatever you're focused on. No one likes just looking at a streaming video with awkward silence. Share valuable information and insights as you stream.
Engage with your audience. They can comment, retweet, and like what you're producing. Feel free to ask questions to your audience and answer them. Pay attention to the comment feed.
Be you. Most people have developed a persona online based on their tweets and media relations. It's important to be a real, down to earth person that your audience can relate to.