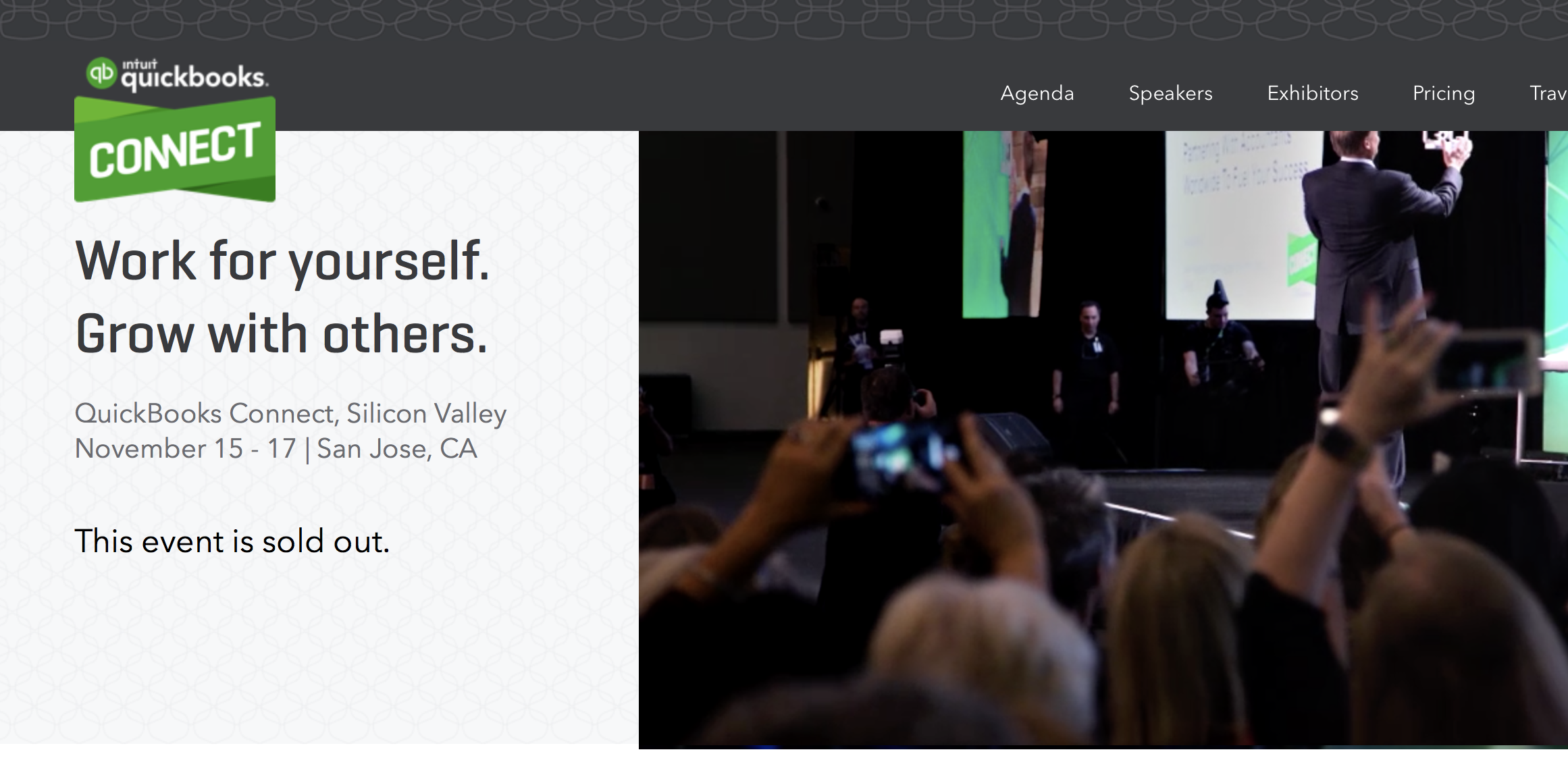 Intuit Quickbooks Connect 2017 is this week in San Jose, California from November 15th to November 17th. This is a great event to attend as a small business owner, freelancer, accounting professional, or developer. Each day offers an incredible amount of information and opportunities to meet with exhibitors and network with colleagues, prospects, and partners.
Speakers and Business Advice
AtIntuit Quickbooks Connect 2017, there will be keynotes, interviews, and panel sessions designed to help you increase your success through better financial and strategic decisions.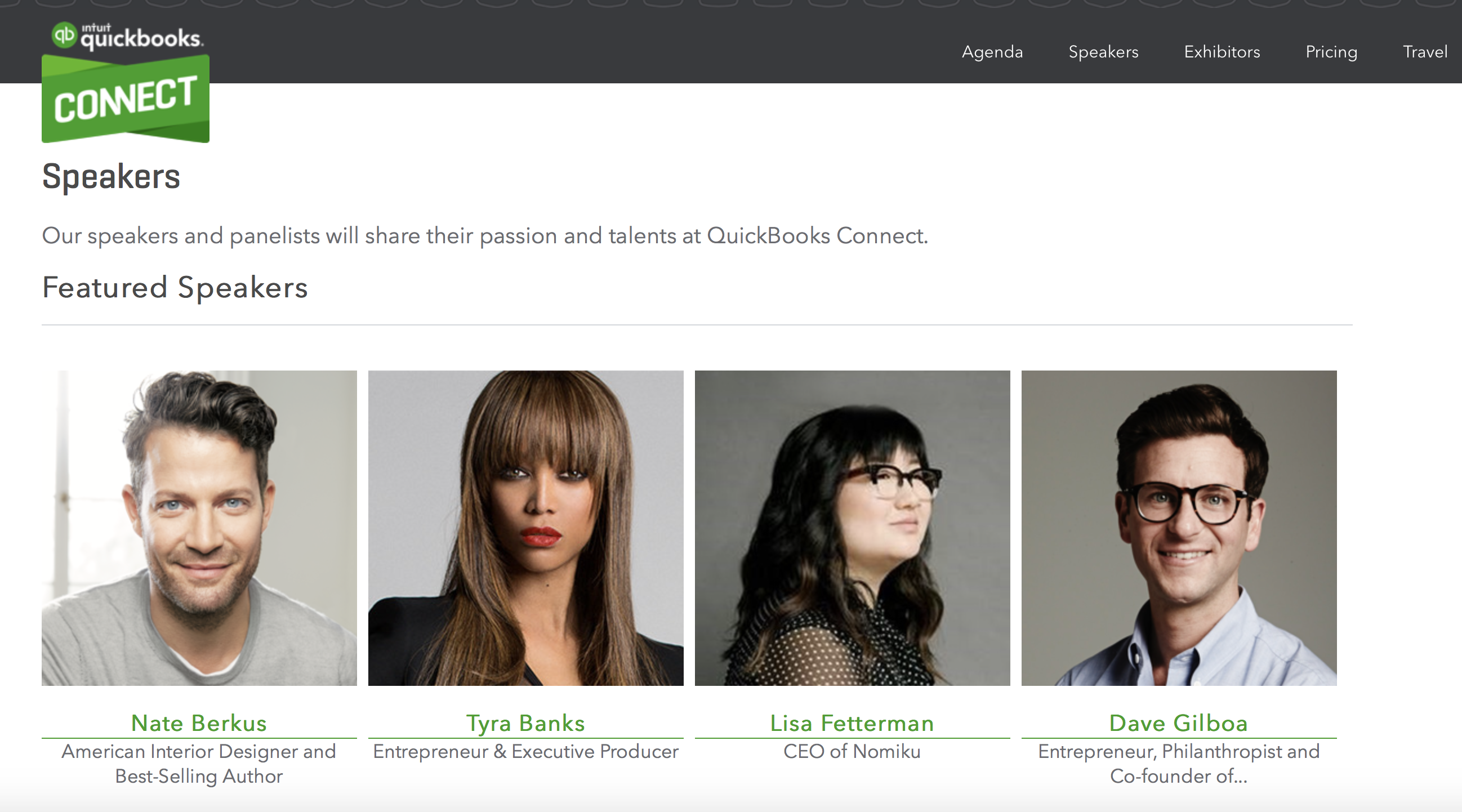 There is a wide range of speakers. Featured speakers include Shonda Rhimes, Nate Berkus, Tyra Banks, and Julie Rice. The group of speakers also showcases entrepreneurs, financial experts, bloggers and journalists, media personalities, artists, and business thought leaders.
Watch Intuit Quickbooks Connect 2017 Live
Even though the event is now sold out, there is still an opportunity to see John speak as well as a wide range of other small business experts. That's because Intuit Quickbooks Connect is partnering with Facebook Live to livestream many of the sessions and activities.
If you want to check out the livestream of the content related to small business owners, Facebook has a link that will take you directly to the event so you can still tune in and get some insights to help your own business flourish.
John on Business Marketing
This includes John's presentation on November 16th as part of the Business Owners/Self-Employed track. From 1:30 to 2:30 John will discuss "Business Marketing 101: How to Attract More Business with the Latest Trends."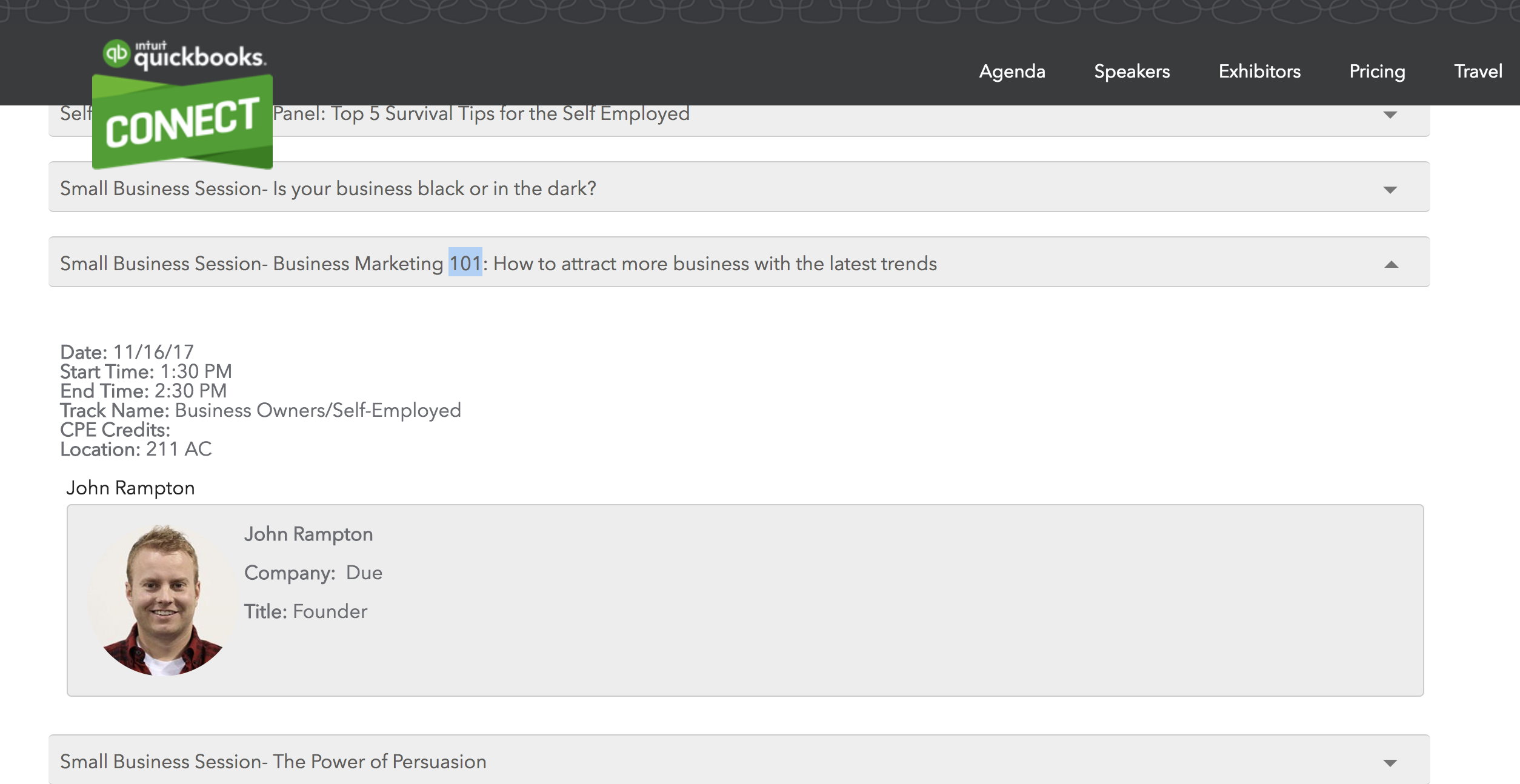 During the breakout session, John will share his insights as a business owner and marketing expert on topics that include:
Rules of business marketing 

How to develop a results-driven marketing strategy

Online and traditional marketing tactics to use and avoid
Influencer marketing

The best tools and platforms to use for marketing

Outsourcing marketing talent
Marketing analytics
Throughout his experience with his own blogs as well as the multiple businesses he has founded and grown, including Due, John has gained an incredible amount of knowledge and expertise in business marketing. He relates stories from his own experiences with various types of marketing tools and explains which marketing trends to pay attention to and which are not worth your investment.