I had the privilege last night to interview Murray Newlands and Drew Hendricks on stage at Founders Space in San Francisco about their latest book "How to get PR for your Startup.  I was able to interview both about how it's been being on both sides of the PR world.  Both pitching startups and being pitched to as writers.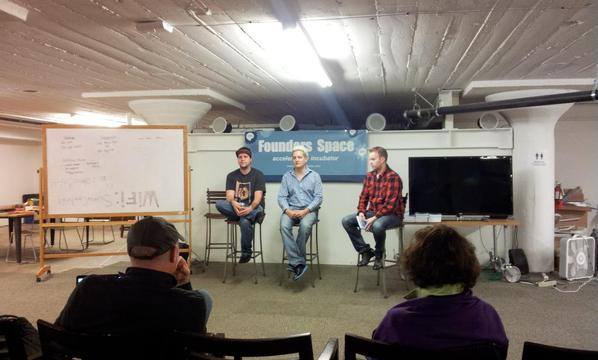 Here are some of the key points.
Be prepared with a great story to tell and tell journalists how you are helping solve problems in people lives. Journalists rarely write about companies, they mostly write news, trends, stories, and things that will help their readers so craft a story that you are just a small part of a take on a bigger story.
Research who might write about you in which publication and work out what stories resonate most with their readers and then pitch them something that will be of great interest to their readers.
Research your competitors and find where they are being written about and the articles they are being included in.
Do not send mass emails with press releases send carefully targeted emails with individual pitches to individual journalists.
Remember the journalist is a person on the other end and no one likes to think they are being spammed.
Go to events where you think journalists who are interested in your topic will be and meet them in real life, ideally get introduced to them.
Ask the journalist what you can do for them rather than what they can do for you. You cannot be good at everything, if you can not do this yourself hire someone that can.
Here is a copy of their book, you can download it on Amazon.