When Ramona Pierson was 22 years old, she went out for a run and was hit by a drunk driver. She woke up from her coma 18 months later in a senior home in Colorado, bald and weighing only 68 pounds. She'd also lost her eyesight.
The years that followed would be the first steps on Pierson's journey to greatness.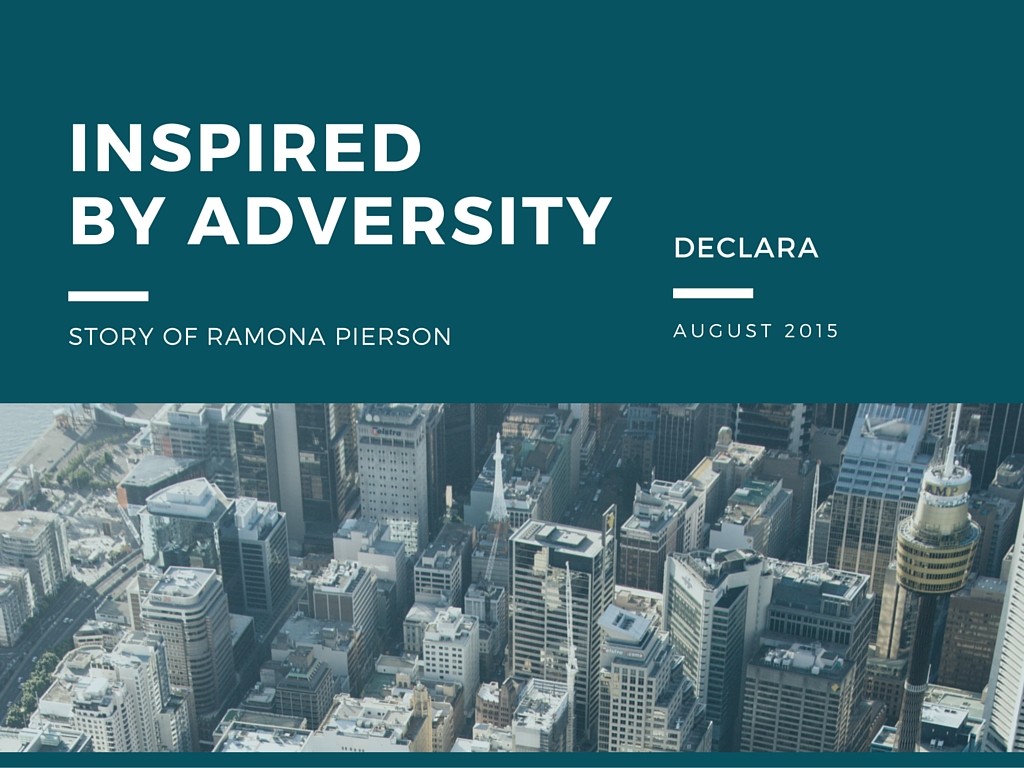 Even before her accident, Pierson was an inspiration. At the age of 16, she was admitted into the University of California, Berkeley. At 18, she was recruited by the U.S. Marine Corps. But while her accident may have stopped her temporarily, the experienced shaped the important work she's doing today.
Let the Customers Lead
When Pierson returned to college after her accident, she found the challenge wasn't in attending classes as a blind person but in being taught. She was surprised to find that her professors had no idea how to teach a blind person. She realized from this that our educators lacked the ability to teach on an individual level.
Pierson noticed that at the end of a class, a professor would walk out of the classroom after posting things on the board, assuming he'd been successful in his teaching efforts. He'd probably only reached about ten percent of his students, though. Her college experience inspired her early startups, which were geared toward personalizing learning.
"Sometimes we make assumptions about the emerging markets or people not having the ingenuity or the innovations to be able to do something, whereas maybe it's us who are in the dark," Pierson says. "Maybe when we innovate something we actually need to be guided by the very people we think are in the dark."
Always Be Learning
After 11 years of blindness, Pierson began to feel comfortable without her sight. When she learned her beloved guide dog had cancer and needed Pierson to care for her, Pierson began considering having brain surgery to restore her sight. In previous years, that surgery could have caused Pierson to lose many of her executive functions but thanks to robotic surgery, doctors removed a hematoma that allowed her to get vision back in her left eye. Through a donated cornea, she was able to gradually get her vision back. Once she could see again, she had to learn how to be a sighted person, which taught her another valuable lesson.
"We all have to be lifelong learners," Pierson says. "When we think that we have a job that is going to be stable, think again. That job is changing. What I have learned as a CEO is that if you constantly aren't driving, learning in your company, you will become the legacy platform everybody is out to replace."
Declara
As co-founder of Declara, an online social learning platform that studies how people interact online, Pierson has already realized her platform is in need of a revamp. From observing the data, Pierson has come to the conclusion that Declara can't continue to run its platform the way it currently is. The company has learned so much from the data, the team needs to undo the platform and innovate beyond it to avoid becoming a legacy company.
"We need to be lifelong learners," Pierson says. "We need to be lifelong innovators. We can't just allow someone else to fix the world's problems. Somehow we need to come together and figure out how we're going to innovate together and connect our innovations so that we can transform this world."
When Pierson's accident happened, words like "radical collaboration" and "crowdsourcing" didn't yet exist. Because of people working with people, the medical profession was able to put Pierson's body back together again. She's here today because of people who are willing to undo what has already been done and create something new and innovative in its place.