Update: Simple Balance 2.1 has been released. Even more options and color schemes and still FREE.
Here it is folks, Simple Balance 2.0 – a free, simple WordPress theme with enough options to make it "premium-like".
After launching the first version (1.0) in July, I've decided that the next release should not be an intermediary version, but rather a real, meaningful update. And that's how Simple Balance 2.0 was born.
Simple Balance 2.0 is launched under a new slogan: "More Power. More Style. Your Style!" Why? Because that's what it has to offer! More control over it's options, advertising space, layout and color, and with each future update you'll be able to tweak it more and more to your own style!
Let's take a look at what Simple Balance 2.0 has to offer
Many new options have been added, most of which you can adjust through the theme's brand new "Control Panel".
An extensive and inclusive theme control panel;
Widget-ready sidebars;
Top advertising space (468×60 pixels);
Sidebar advertising space: Up to 8 small square banners (125×125 pixels);
Individual settings for each banner you add:

Custom banner URL;
Do Follow / No Follow witch;
Title and alternate text;
Open in a new window or same window

Master switch (on/off) for every Ad Zone;
Variable layout structure:

Centered content;
Right-aligned content;

5 new additional color schemes (more released monthly);
Option to display the default left sidebar image, use a custom one or hide it;
Custom feed URL;
Valid cross-browser tested XHTML and CSS;
SEO smart coding;
Works with WordPress 2.6.2 (tested starting with WordPress 2.5);
Any many more options that I'll let you discover.
Downloads, Preview and Updates



The Simple Balance 2.0 Control Panel
To adjust the settings closer to your needs, Simple Balance 2.0 comes with a clean, informative control panel that becomes available under the "Design" tab as soon as you activate the theme. Here's a screenshot of the control panel: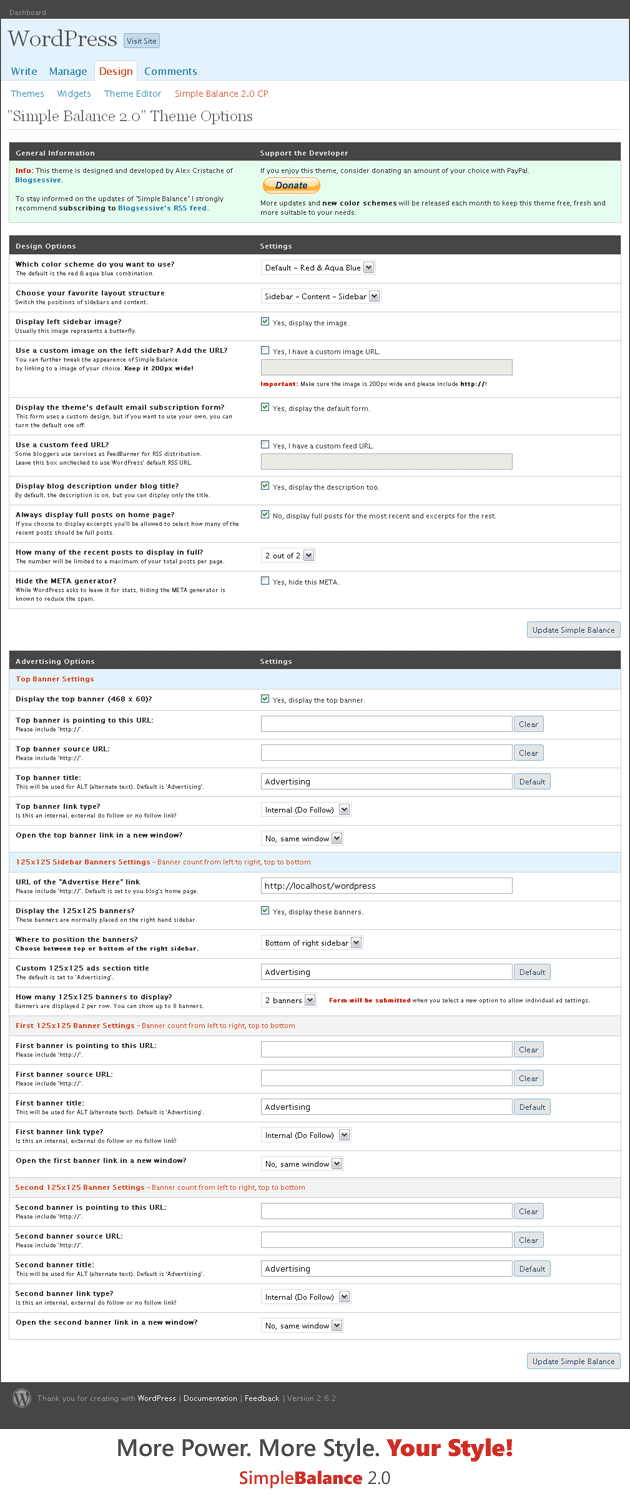 Introducing "Color Schemes" and "Layout Positioning"
Different people have different design tastes, so, with Simple Balance 2.0 you have more control over the design, by being able to switch the content area position and to use either the default color scheme or one of the five new additional color themes:
Silver Red – For a corporate look;
Olive Green – For a more sober, yet colorful look;
Red Orange – For the fresh people;
Lucky Star – For your teenage girl diary;
Green Life – For followers of the "Green Way of Life".
Here's a small preview of each of the above color schemes: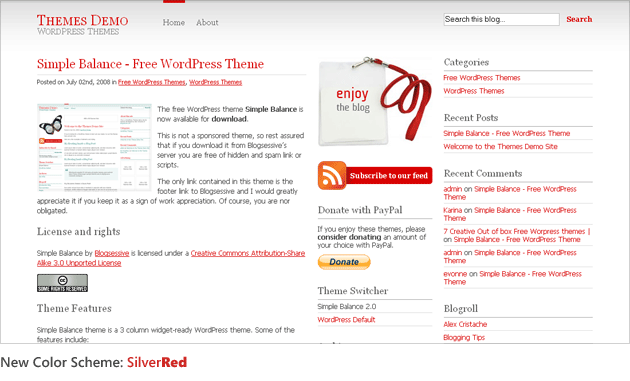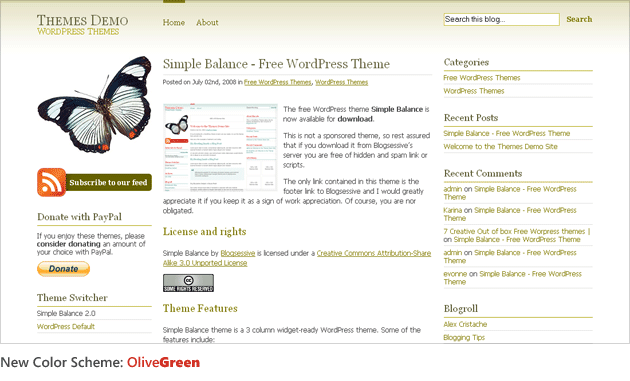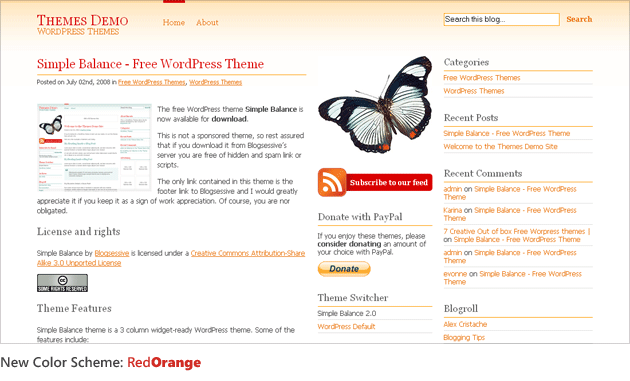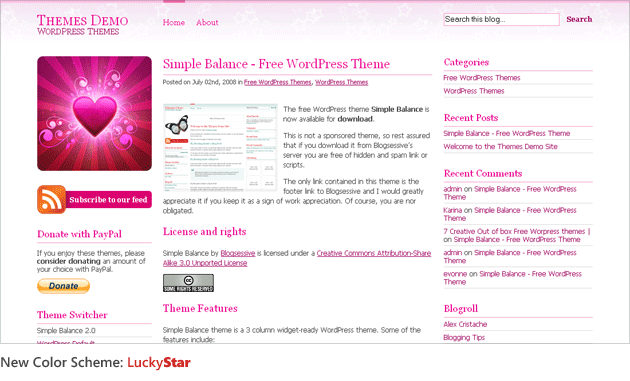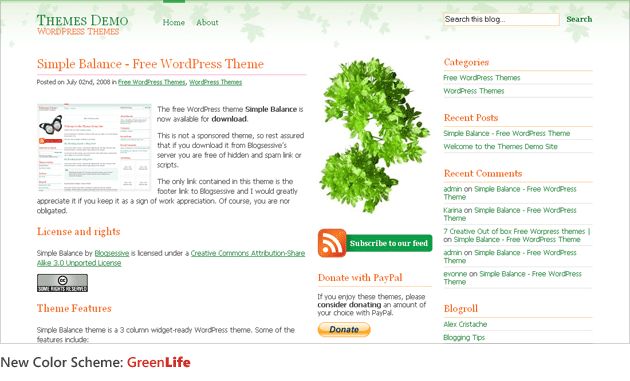 A free, premium-like WordPress Theme
That's Simple Balance 2.0! That's my gift to Blogsessive's loyal readers, followers and friends with a kind thanks for all we've been through, together in these wonderful 7 months that have passed since Blogsessive was born!
Remember to sign up for free to Blogsessive's RSS feed to find out about new updates, as soon as they become available!