In early 2012 I got a call from a Gloria Horsley from the Open to Hope foundation. She was looking for an Adwords expert to help her with her website. Right when I answered the phone I had a good feeling about Open to Hope and Gloria Horsley. I knew this was something I had to be apart of.
Over the next 6 months I began to become more and more involved in the organization. I learned their true values and everything they stood for. They truly are helping 1000's of people each and every day to get over grief and loss in their lives. To date they have helped almost 6 million people find hope after they have lost someone special in their life.
Open to Hope Mission Statement: Open to Hope is a non-profit organization with the mission of helping people find hope after loss. We invite you to read, listen, and share your stories of hope and compassion.
In January 2014 we began a large website redesign. This took around 3 months to design, code and implement their new website design.
Here is what the design currently looks like: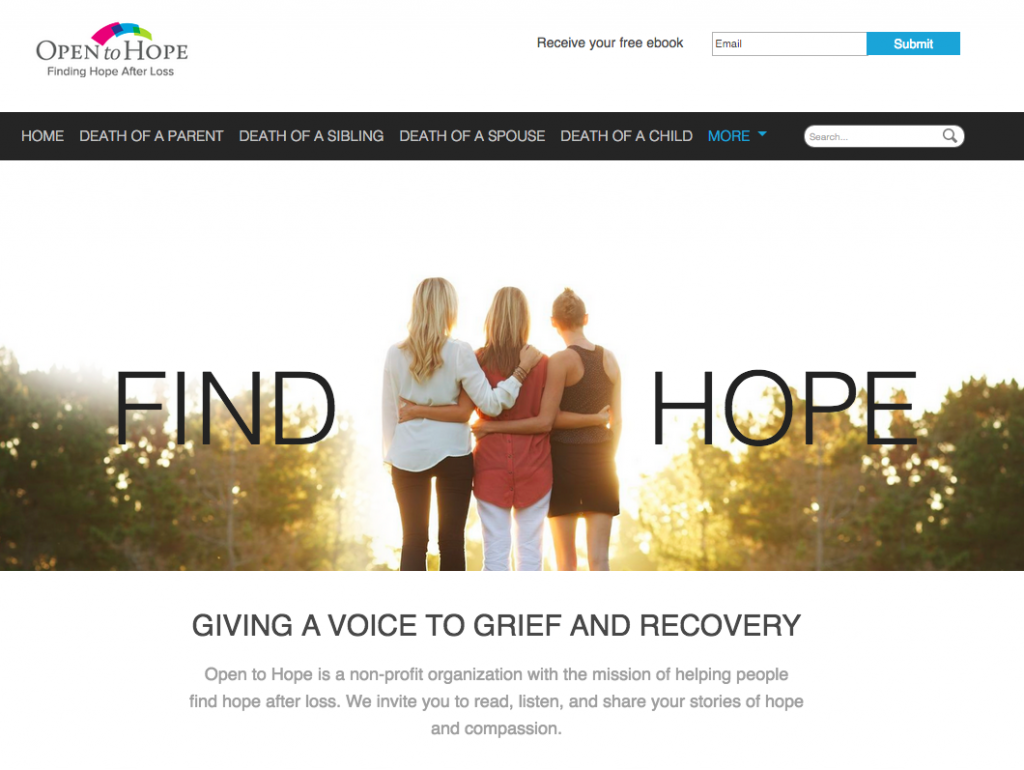 Ever since starting to help the Open to Hope foundation I have been able to get close with the founders Gloria and Phil Horsley and be apart of their journey. This has brought great joy to my life and made me a better person because of it. It's also helped me and my family gain lifetime friends.