Tomorrow at 1pm I will be participating in an #InsiderChat with Brian Honigman on how to tap into your entrepreneurial side and let it shine online.  I will be answering questions and tweets to help out fellow entrepreneurs with anything related to marketing, seo, ppc, debt, money, investing, or just letting your business shine online.
When: December 17, 2014 @ 1:00 pm EST.
Where: Twitter, use #insiderchat to ask questions.
Why: Helping entrepreneurs shine online.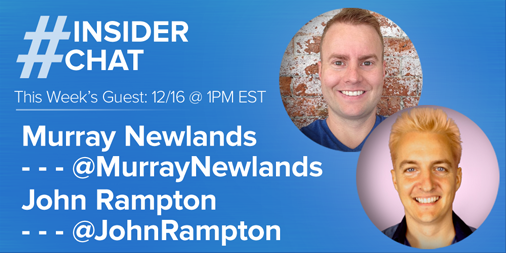 Recap:
We had a great #insiderchat where we had several people show up to ask, answer and participate in questions about entrepreneurship.
Questions were asked about who are the top startup founder to follow on Twitter to when do you know is the right time to start your business.  We were able to help several people towards their entrepreneurial career.
I would like to thank Brian Honigman for the opportunity to be on his chat.
Here is the chat from the #InsiderChat: