I started Pixloo with the goal of helping people sell their homes online. I had a dream that I could help every person in the world sell their home at a price that they could afford… free.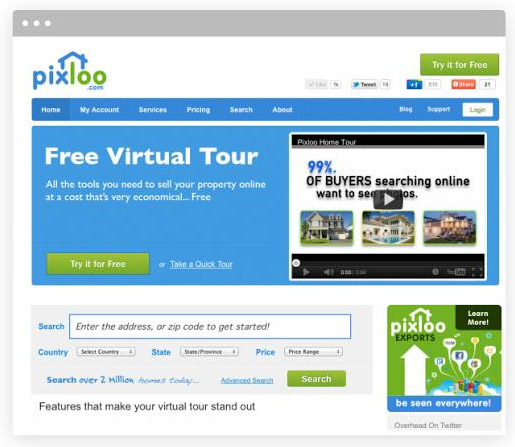 While I was working at Obeo I would get 3-5 phone calls a day from home owners that were trying to sell their home online. We did nothing to help them. We just told them that they had to contact a real estate agent in their local area and get it listed.  We basically did nothing, we weren't even allowed to help them find an agent. #lame
I left Obeo and began my online career but these people kept coming back to me.  How could I help people sell their homes online? I decided to create Pixloo. I began over the next 3-4 months to find the perfect developer.  This was someone that I really needed on my team.
Once I had found the perfect developer I began to mockup and build out a virtual tour company. It took us 8 long months of planning and building but we were 100% ready.


We launched on TechCrunch and it immediately started having success. Note: When I say it had success, I had planned 8 months of blog posts, promotion and trading favors to be ready for this day.  I had 3 PR firms pushing this thing.  I also had a commitment from TechCrunch, CNN, Fox News, Wired, Yahoo Real Estate, AOL Real Estate, InMann News, Realtor.com, Trulia and Zillow to run stories on us.  I had busted my ass to make this launch the biggest thing in the world.
We launched.  Servers melted 3x that day and we were down for almost 35 minutes.  It seemed like a disaster but on Day 1 we had over 45,000 people that had signed up to use our service.

How Pixloo worked:  We helped people sell their home online by exporting their house across the web to every place possible. Literally every site possible. We exported their virtual tour to over 500 places thanks to our amazing dev.  If the home was still listed on our site after 30 days, we emailed customer and told them all the stats about their house.  How many people had viewed their house online. How long they looked. If they'd saved it. Everything possible. We then said we'd hook them up with the best real estate agent in their area. We had over a 14% conversion rate on those email to a lead to a local real estate agent.

After 42 days we'd acquired over 86,000 customer and over 1200 leads to agents in their local areas.  436 Sold homes using our system and 22 sold homes by agents where we had referred leads to.
We were then acquired by a large real estate company (can't disclose) who took our technology, patent (took 36 months to get) and customers.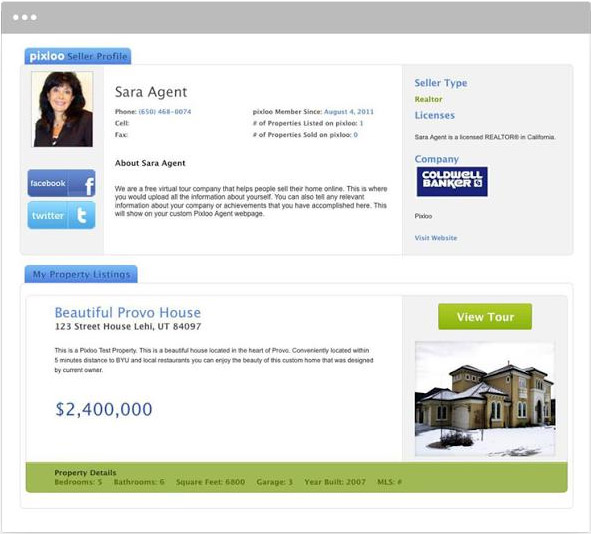 After the acquisition: Over the following 12 months I worked for real estate company.  This was a humbling opportunity where I got to see the company I create changed, bruised and broken down and eventually closed 3 months before my golden handcuffs taken off.
It's hard to see something that you've worked hard for over the years go to waste. It's been a long year and I'm free.
June 12, 2013.