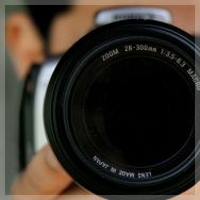 After reading Kevin Muldoon's review of PicApp.com, I've though about sharing some tips on where and how to find free images to use in your blog posts, like I do.
I know for a fact (and Kevin confirms this too) that many bloggers use Google's Image Search to find free photos to use on their blogs, which is cool, but not necessarily legal. Let me explain.
The Google bot has a nasty habit of indexing every information and file that is linked from your pages, which basically gives him access to the /images directory of every website. This can be fought by using a robots.txt file to prevent search engine access to directories and files.
By indexing these folders, Google will share through his results copyrighted images used to develop the websites, or images from professional photographers' portfolios. So, these images are not free. And so says Google:
"Image may be scaled down and subject to copyright."
So, why risk using copyrighted images when you have quite a few options of free or extremely low-cost photos available? Check them out below.
Free Photos from stock.xchng (sxc.hu)
Until now, stock.xchng has been my favorite tool for free images. Some of the images require a author notification of use, some don't. They are all big, some have quite a high-resolution. For some topics you'll find the perfect photo, for others, you'll need to take a metaphorical approach, but still, they are free.
Free Photos from EveryStockPhoto.com
EveryStockPhoto is a service similar to stock.xchng, but check this out: they have 3,161,661 free photos in their database as I'm typing this. Definitely worth taking a look. Various photos come with various licenses.
Free Photos from PicApp.com
PicApp is a new website, currently in BETA stage, that lets you look (and use) for creative & editorial images. They are all high quality (like you would find on Getty Images), but there's a downside. When embedding the image on your blog, a small animation produces when mousing over it, making way for some sponsored ads. True, the high price of the image rights don't pay for themselves, and this is PicApp's solution to provide high-quality FREE images. I would definitely recommend them if you're running a celebrity or news blog. Paris Hilton, Geoge Cloney, Hillary Clinton, they are all there!
[adsenselinks]
Free Photos from Photoree.com
Photoree is a service that's searching Flickr database for images released under the Creative Commons license. After you sign up (free), you have the possibility of creating filters to display only images of interest to you. Thanks CTI97 for suggesting to add this service.
Free Photos from FreeFoto.com
FreeFoto has been around for many years and has a database of about 115.000 photos, organized in about 3000 categories. While some tech photos are a bit "old", you'll always find here nice travel images. They are free to use, but at a web resolution and with a link back and attribution. Higher resolutions are available for a price.
One Dollar Photo Resources
This is a somehow recent type of selling images online. Websites like Dreamstime.com, iStockPhoto.com and Stockxpert.com sell stock images for prices that go as low as one dollar. Basically, anyone can register and start submitting images that would generate revenue. By selling the images more than once, the owner can afford the low price for a very good quality. So, if your online activity generates enough income, these photos probably worth a $1 investment.
[adsenselinks]
Other Resources
Some photographers share their work with the public, releasing their photos under the Public Domain license. You you're one of them, or know one, add a comment and I'll add it to this list:
Tight Budget?
No more! Now you can have your free or very cheap, but most important, LEGAL photos to spice up your blog!
Photo credits to Miguel Ugalde.
Post has been updated to include EveryStockPhoto.com and Photoree.com.