Recently I came across a relatively young WordPress plugin that allow WordPress users and designers to use basically any TrueType font you have on your computer on your WordPress blog, replacing post titles, widget titles, links and so on with automatically generated SEO-smart images using your desired font. The plugin is called AnyFont and it has been developed by Ryan Peel.
The generated images have a very good level of clarity, way better than the classic SWF replacement and the plugin is really easy to administrate and customize.
AnyFont plugin management
See for yourself how easy it is to set up the output style: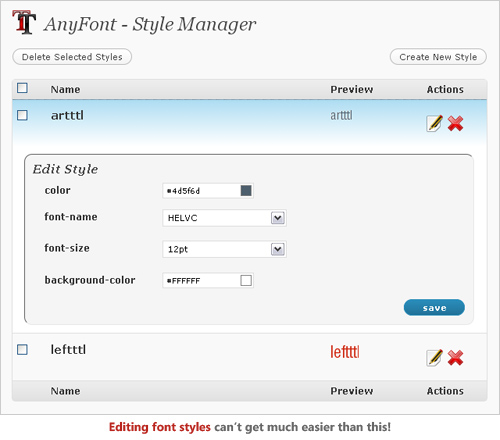 And the output is really good: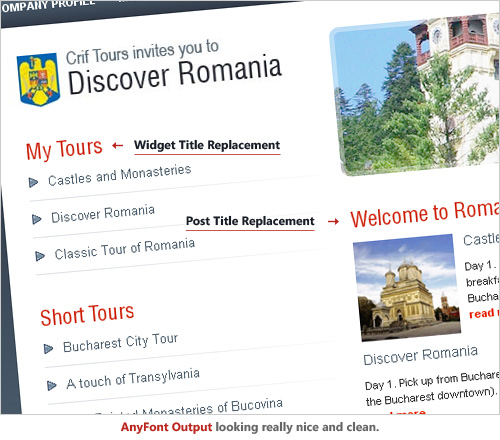 As I said, the output is SEO friendly, each image being given an ALT and TITLE attribute that either automatically take content from the original text, or you can set your own values.
The plugin also uses an image-caching system to ease the server load.
Click here to go to the AnyFont plugin download page.