Sales team management has become more complicated in recent years, with sales professionals doing most of their work far away from their supervisors. Managing and motivating remote workers isn't always easy, especially if teams don't report into an office every day.
Fortunately, there are a few sales enablement tools that can help make the process easier for managers. These tools keep teams focused on their goals while also igniting the competitive spirit. Here are three great sales enablement tools that can improve your sales team's productivity.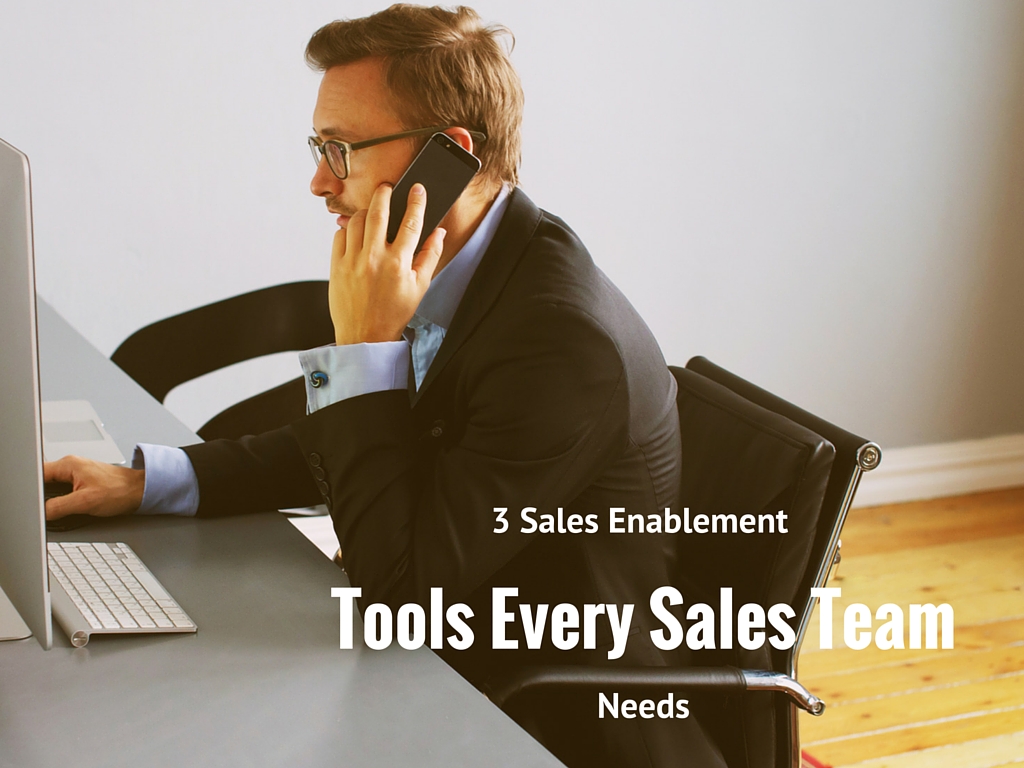 Lattice
Analytics is an essential part of everything today's businesses are doing, including sales. To be truly successful, it's important that businesses not only measure the results of past efforts, but find ways to predict future efforts, as well. Lattice is a provider of predictive marketing and sales solutions that help businesses understand customer behaviors. Using your internal databases and external buying signals, Lattice helps you refine your leads to pinpoint those who are most likely to convert and buy.
Lattice specializes in lead scoring, going beyond traditional lead scoring methods. Instead of simply scoring leads based on factors like buyer profile and engagement, Lattice scores leads based on thousands of buying signals at the account level, generating a list of leads that are most likely to convert. This keeps your sales professionals from wasting countless hours chasing down pointless leads and directs them toward a group of valuable leads, increasing their commissions and boosting your business's bottom line.
PandaDoc
Although many offices have gone paperless, there still seems to be a great deal of documentation involved in closing a deal. If your team still deals with contracts, do an inventory of how they're handling them. Are they printing items out, having them signed, and scanning them back in? Are items being printed to be passed around from one approver to another? If so, you're not only wasting time, you're also wasting office supplies.
PandaDoc takes a business's documentation to the next level, which turns quotes, proposals, and contracts into digital documents, which can then be signed and tracked electronically. The built-in CPQ module error-proofs your pricing on quotes and a built-in workflow management feature helps teams follow the progress of a document through various approval stages. Sales teams can gain insight into behaviors that are working and those which are problematic through PandaDoc's document tracking feature.
Hoopla
Often the key to motivating teams is to bring out the competitive spirit in everyone. For the generations of workers who were raised on video games, gamification has become a great tool. Hoopla provides all of the features today's workers find beneficial, including sales contests and leaderboards that ignite competition and make work fun. Each member of your team will be able to monitor his progress relative to sales goals and earn recognition whenever a goal is reached.
For businesses that already use Salesforce to manage leads and sales processes, Hoopla integrates seamlessly. Teams can view their current Hoopla stats directly in Salesforce and if you use Work.com, the two products can work together within Salesforce. Hoopla TV can be displayed on TVs throughout your offices to consistently remind your sales team of their goals, current performance, and fellow team member achievements. If your sales professionals are constantly on the go, you can provide the same ongoing insight through the Hoopla mobile app.
Anything a business can do to improve a sales team members motivation is a bonus. Using these apps, your business will reduce the time employees spend on inefficient tasks while also boosting morale and igniting the spirit of competition. Choose the app that works best for your own sales team and you'll likely see an increase in productivity and a boost in your business's income.